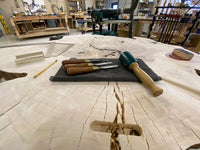 Custom Wood Furniture
Flaws become features of a piece in the hands of a craftsman. Working to turn flaws into features is a core aesthetic of Confluence Woodcraft. Learn about my process...
The Complete Cycle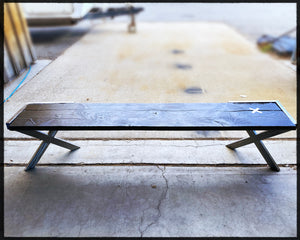 Limited Edition Wood Furniture
Confluence Woodcraft carries a line of limited run furniture pieces in a constantly revolving inventory. Numbered and in unique sets, these pieces are available only for a limited time.
Collect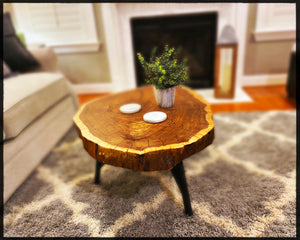 Custom Wood Furniture
Custom wood and steel furniture is the heart of Confluence Woodcraft. Have a special room you want to highlight with an eye-catching piece of custom furniture? Let's make it.
Order Your Piece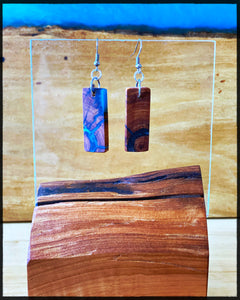 Unique Wood Gifts
One day while helping around the shop, one of my daughters picked up a piece of wood trimmed off of a project and pointed out how cool it was. She suggested I make earrings. From that great idea has sprouted a line of wood gifts created from the trimmings of larger projects. Reclaimed 2x.
Now Available
Functional Art
Listening to the Wood
Reclaimed wood captures the passage of time, and a life lived through challenge and struggle. As an artist, I listen, feel, and see that time. That struggle. Celebrating its character. Enhancing the lessons it can teach us. Honoring the wood with my vision and skill to make art that carries that message forward through your time.
Life holds more than cheap furniture, built quickly, filled with toxic chemicals, from virgin forest, like what everyone else owns. Stand out from the big box. You deserve it.